I just had to share a pic of my red spatterware with you. This is all i have at the moment..but i hope to keep accumulating more! :) I just love spatterware...it is soo cute and rustic and country!!!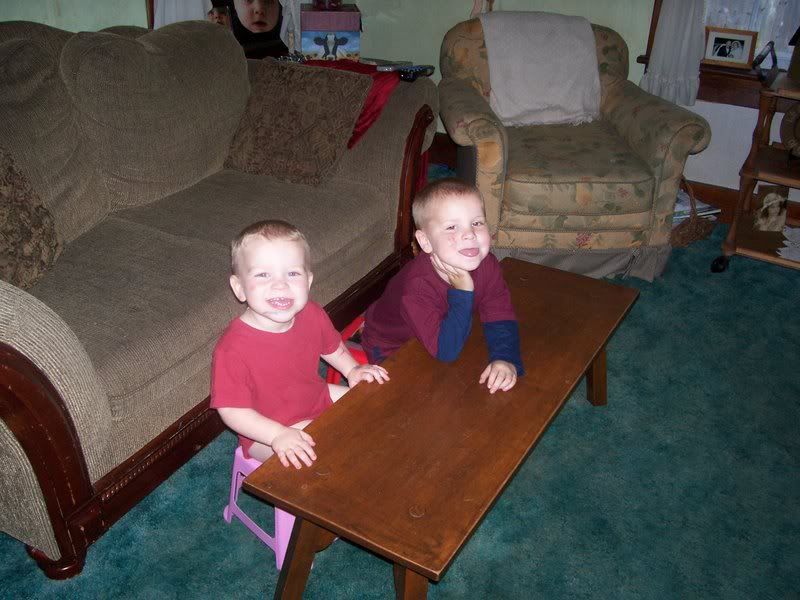 And a pic of my boys! They were just looking too handsome for me not to take a pic! LOL (please excuse the ugliness of my carpet..GAG! It was like that when we moved in and we haven't redone that room yet! LOL)
Today has been housework and laundry...haha...a normal day for me! I hope you all are having a wonderful week! Have a blessed Thursday!